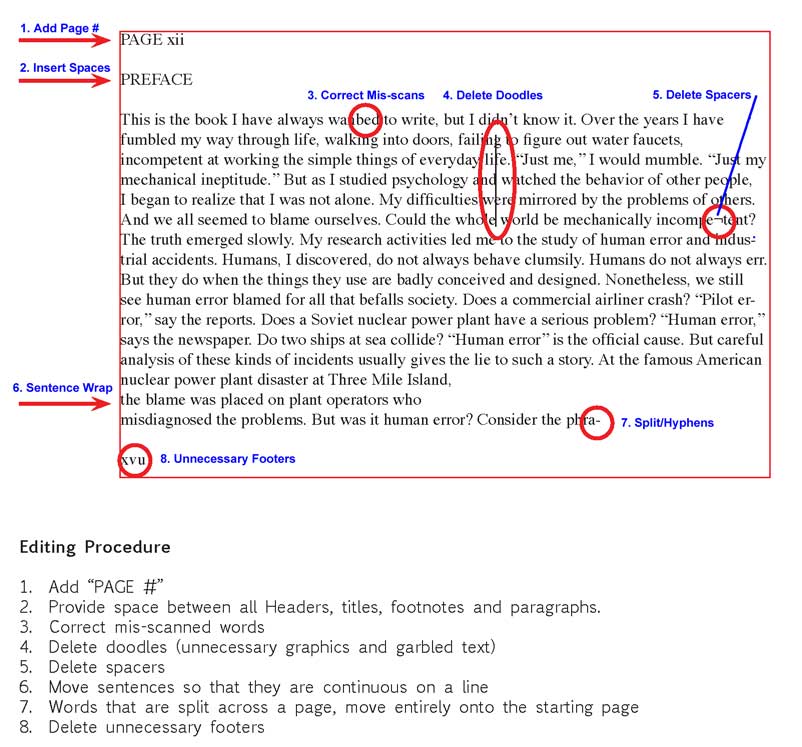 Most seasoned writers have a routine for editing and proofreading, so that they budget time in the writing cycle before the piece goes public. Too often, students wait until the last moment to write their papers. Once the content is down, they may (or may not) make a cursory check for errors, and call it a late night.
The techniques we use to teach writing may alter these bad writing habits, such as having our students freewrite blocks of text at a time. By definition, freewriting is writing without concerns for revision, so that editing and proofreading become the next steps in the process.
I have found it useful to begin writing projects with in-class freewriting, one block at a time, so that procrastination is not an option. We dig right into the content, skipping the introduction until later in the process, when students have a better idea of what they are writing about. Some may still wait until the last night before the paper is due to complete their final draft, but at least they will have something concrete to work with.
The blocks of freewriting form a first draft, from which editing and proofreading naturally follow. You will find very useful tips for these skills at the
University of North Carolina writing center website
. First, a distinction is made between editing and proofreading, encouraging writers to separate out the two steps in the revision process.
Here are a couple of my favorite tips from the site:
Try changing the look of your document. Altering the size, spacing, color, or style of the text may trick your brain into thinking it's seeing an unfamiliar document, and that can help you get a different perspective on what you've written. [Familiarity definitely breeds contempt for finding errors--I need to try this!]
Clarity-Have you defined any important terms that might be unclear to your reader? Is the meaning of each sentence clear? (

One way to answer this question is to read your paper one sentence at a time, starting at the end and working backwards so that you will not unconsciously fill in content from previous sentences

.) Is it clear what each pronoun (he, she, it, they, which, who, this, etc.) refers to? Have you chosen the proper words to express your ideas? [If they don't understand what their own sentences mean, no one else will, either.]
There's an interactive exercise as well: at the beginning, readers are informed that the text contains 7 errors. Have your students form pairs to find them. They'll be able to access the necessary revisions at the end of the article.
The UNC Writing Center offers great tips which, if followed, will benefit our students throughout their writing lives.